Genevieve Took part in the Thames Jubilee Pageant's
Historic Boats section to celebrate HM The Queen's sixtieth year on the throne
As an island nation, we Brits have always messed around with boats. The Wind in the Willows (written by Kenneth Grahame) spawned that wonderful ditty that we can all hum, about "messing around on the river", with the story featuring Toad, Ratty, Mole and their friends doing just that.
It was thus appropriate that, in June 2012, in true British tradition, the largest collection of boats on the River Thames for some 400 years was gathered in honour of Her Majesty the Queen's 60th anniversary of her accession to the throne - the Diamond Jubilee of Queen Elizabeth II. Sadly, the weather was inclement but, in inimitable British style, well over one million people gathered on the banks of the River Thames to cheer on the (very mixed) armada of some 1,000 boats in celebration of this royal milestone in British history.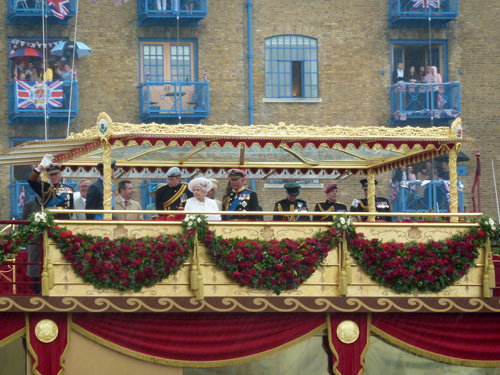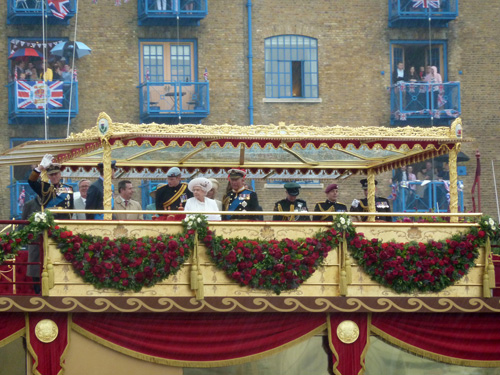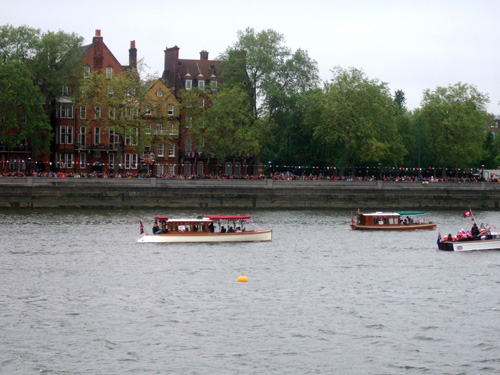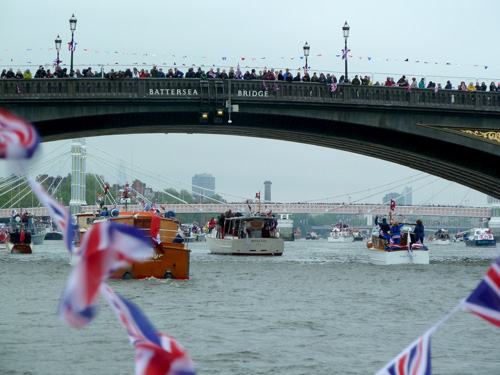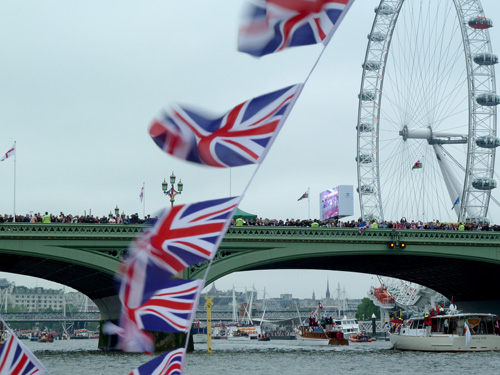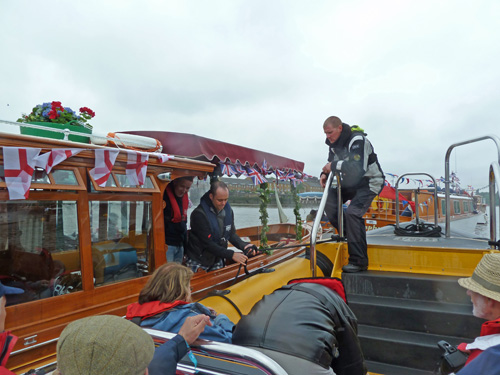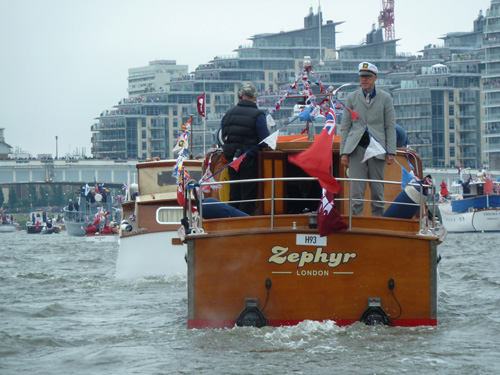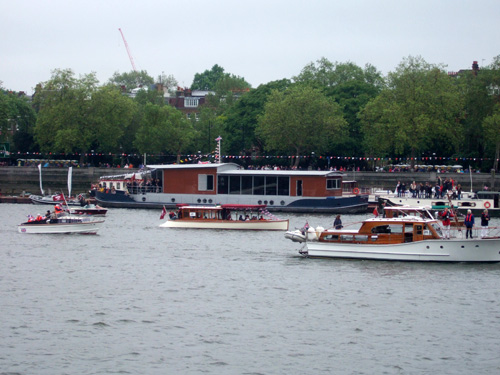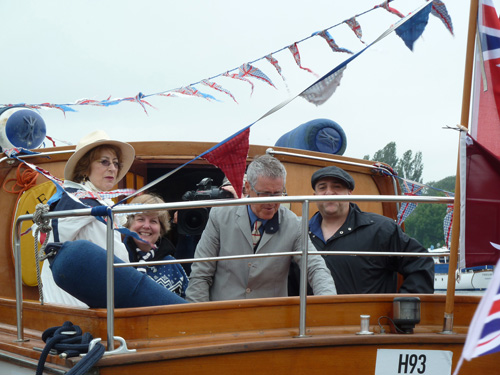 Genevieve, the lovely Thames river cruiser celebrating her 100th birthday in 2014, was there, in the Historic Boats section, with 10 lucky passengers and two crew members, all participating in this once-in-a-lifetime experience; she has the specially-commissioned flag as a wonderful memento of an unforgettable day, while we all have memories that will last for many years to come.
Enjoy reading about Genevieve's trip along the Thames on 3rd June, 2012, from the peaceful tide-free stretches of the river at Hurley down to tidal Putney Bridge and beyond, past Tower Bridge - a considerable challenge for many of the historical boats in the Thames Jubilee Pageant, which gamely fought the choppy waters for which they were never, in reality, intended.
And why not book Genevieve for a special occasion of your own in 2014, and celebrate on board this superbly-restored vintage river craft? With a celebratory £100 off bookings made throughout the year, you can enjoy a Thames river cruise with nine friends or family (10 in total) from just £60 per person for a five-hour trip (captain and crew member included). Bring a picnic to enjoy on board or stop at a Thameside pub or restaurant for a meal, arriving and departing in style. After all, what could be nicer than messing around on the river...?